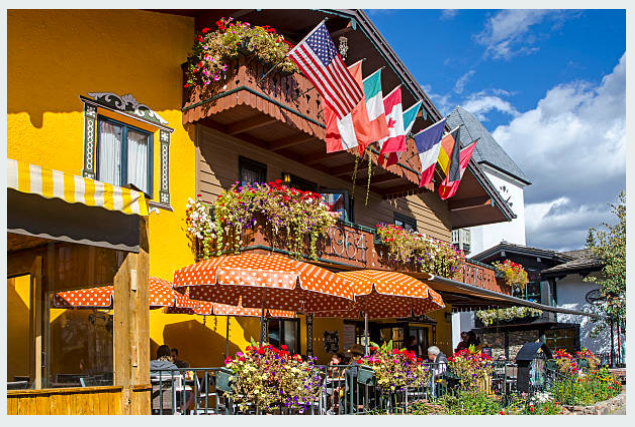 Visiting Vail, Colorado would be perfect on Springtime. Not only for its famous ski resorts but also, the fun that happens on the side. In the next paragraphs, you're going to see a list of Spring events you are sure to enjoy.

Number 1. Carnivail - such event is being celebrated on the 25th or 26th of February. Actually, Vail has got its own Mardi Gras celebration known as Carnivail. As a matter of fact, this is one of the events expected by the locals especially the mini-parties, parade, apr?s specials, live music and so on. The festivities start from noon up to 6 pm but for sure, there are more fun you can be in later at night.

Number 2. Burton US open snowboarding championships - after Carnivail, it is immediately followed by Gold Peak on Vail Mountain that starts from February 27 to March 4. The leading and most renowned names in this sport will be present to compete. So, if this is your first time watching a snowboarding competition, then you will surely be surprised and amazed at the level of skill these people have. It brings up pure excitement and quite exhilarating to experience as well.

Of course, this would not be a premier snowboarding event without any form of entertainment. Every night during US Open, there are free musical performance, fun activities and events for all ages like the kids learn-to-ride Riglet park, annual Chill fundraiser, closing party at the Dobson Ice Arena, daily apr?s specials and broomball tournament.

Number 3. Pink Vail - every March 25, you will witness this in Vail, Colorado. So many individuals are affected by cancer globally, people are raising funds to find a cure. At Vail, the ski day is used as well to fundraise for local Shaw Cancer Center. The truth is, the Pink Vail is a fundraiser event that is able to able to generate 3,000 people or even more dressed in pink on Vail Mountain for the whole day with some live music, costume contests, deck parties and many more.

All proceeds from Pink Vail event go straight to the patients admitted at Shaw Regional Cancer Center through patient care improvement and at the same time, for funding the Spirit of Survival program. This is providing patients the opportunity to get emotional support, exercise training, nutrition coaching, outdoor adventures, massage, acupuncture and many more, for free! This as a matter of fact serves a massive impact on the quality of life of the patient.

This is one of the events you should look forward to if you wish to enjoy events in Vail, Colorado while having a great time.
Check it out for more information: https://www.huffingtonpost.com/entry/first-day-of-fall-brings-_ws_294850.html.